Bertel O. Steen Power Solutions acquires the technology company Servogear and strengthens its position as a supplier of integrated propulsion solutions for the green shift within the maritime industry.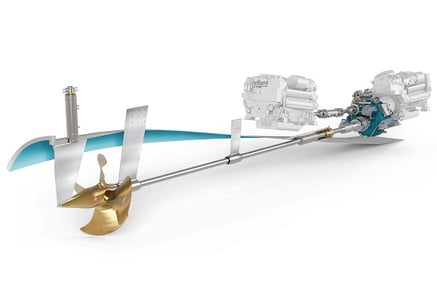 Bømlo-based Servogear is a leading Norwegian supplier of propulsion systems, based on Controllable Pitch Propeller (CPP) designs for the international maritime high-speed vessel market. In 2021, the company had a turnover of MNOK 126, of which 60% was export.
Servogear was founded in 1973 by Leif Magnus Endresen and has since its inception developed into a significant international supplier of highly efficient propulsion systems in several vessel segments.
Product deliveries include gears, control systems and the unique CPP propeller system of Servogear. Over almost 50 years, the company has delivered more than 1,800 installations to customers worldwide.
Leading provider of propulsion solutions
Bertel O. Steen Power Solutions has for decades been a leading provider of propulsion solutions for high-speed vessels.
Following the acquisition of Servogear, the group will be able to offer complete and integrated propulsion solutions with diesel engines, hybrid/electric energy systems as well as the market's most efficient CPP portfolio.

Ove Johan Solem, CEO of Bertel O. Steen Power Solutions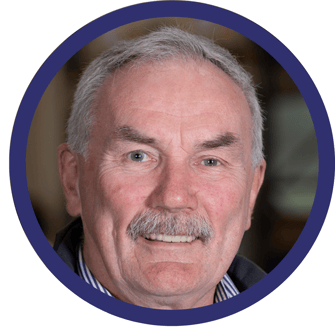 Bertel O. Steen Power Solutions is an ideal partner, and as a new owner of Servogear, they will ensure the company's further international growth and help secure the jobs at Bømlo. Bertel O. Steen Power Solutions' long commitment to the development of hybrid and electric propulsion solutions, combined with Servogear's unique and energy-efficient propulsion system, gives a strong industrial player in the maritime green shift.
Servogear is located at Rubbestadneset/Bømlo and has approximately 50 employees and had a turnover of 126 MNOK in 2021. Servogear AS is a leading manufacturer of Controllable Pitch Propellers (CPP) and gears for offshore wind farms workboats (CTV), high speed passenger ferries, rescue and patrol vessels and yachts.
'Servogear achieved a strong revenue trend in 2021, thanks to the contribution of all our employees and our solid market position. Bertel O. Steen is a perfect owner for the company in the next phase, and they will provide us with the necessary expertise and resources to take the next steps. Together, the two companies will continue to invest in the development of next-generation propulsion technology, to deliver the most efficient low- and zero-emission solutions in our industry', continues Haldorsen.
International presence
'Servogear has a unique expertise in hydrodynamics, and the company's EcoFlow PropulsorTM solutions will enable Bertel O. Steen Power Solutions to offer integrated propulsion solutions from bridge to propeller for fast and light vessels where weight and energy efficiency are in focus. With this acquisition, Bertel O. Steen Power Solutions will also have an international presence where we can offer our effective solutions to both existing and new customers. Our unique service offering, built over many years to serve customers with high uptime requirements, will now be expanded to provide even greater customer value', says Solem
Unique CPP system for high-speed vessels
The Servogear Ecoflow PropulsorTM is a unique CPP system for high-speed vessels and offers an optimal combination of speed, bollard pull, maneuverability and fuel efficiency. High efficiency is of particular importance when the vessels are to be powered by battery packs, which are both heavy and expensive. With more efficient propulsion systems and hull designs, you can achieve higher speed, saving on both weight and investment cost. Servogear has won 14 of the last 16 contracts awarded in Norway for hybrid and zero-emission fast passenger vessels.
The Servogear CPP system covers an engine range of 400 to 4000 kW and speed up to 50 knots. In today's market with extremely high fuel prices, conventional vessels can also achieve great savings with Servogear's solutions, and at the same time contribute to lower CO2 emissions.
About Bertel O. Steen Power Solutions
Bertel O. Steen Power Solutions is part of the Bertel O. Steen Group in Norway and operates in 7 locations in the Nordic region headquartered in Bergen. The company has 140 employees and had a turnover of approximately NOK 550 million in 2021. The company delivers innovative power and energy solutions for various applications and market segments across the Nordic region.
In the maritime segment, the company supplies diesel mechanical and diesel electric propulsion engines, as well as battery electric or hybrid energy systems to vessels. The company has developed its own power and energy management system (PEMS).
In the Power Generation segment, the company designs, delivers and supports integrated backup power solutions, as well as developing energy storage systems for critical infrastructure, data centers, industrial facilities, and power companies.
The company's extensive service offering ensures high uptime for the customer's power systems. A comprehensive spare parts stock combined with a large team of multidisciplinary technicians, ensures fast and reliable support for the customers and their business-critical power systems.