BOS Power has been awarded the contract for supply of an electric/hybrid propulsion system for a new aquaculture work vessel to the end client, Norwegian marine entrepreneurs AQS.


Skagen Ship Consulting is responsible for the delivery of design and equipment of the 18.5 m hybrid service vessel in cooperation with Macduff Ship Design. The vessel, being built for 24-hour service operation, will be built by TRX Marine in Yalova, Turkey and used for serving aquaculture farms for Cermac in Finnmark.
AQS focus on zero emission solutions
Sustainability as well as health and safety for staff onboard are key factors in the development of the vessel:
- Innovation and green solutions are major focus areas for us, as we aim to contribute substantially to reducing emissions. Today, we have four boats with hybrid solutions under construction and several plans for zero emission solutions in the future, says Kristian Hjertvik, Head of Market and Technology at AQS.
A promising development towards hybrid and electric propulsion systems
Eirik Nesse, Director Marine Propulsion at BOS Power Solutions is pleased with winning the contract:
- This contract is strategically important for us as the first electric/hybrid system delivery to the aquaculture segment and is the first of hopefully several projects to come with Skagen Ship Consulting.

- The aquaculture segment is large in Norway with about 40 new built vessels per year. The segment has a promising development towards hybrid and electric propulsion systems, and we believe this will be an important market for our hybrid/electric propulsion systems in the future. We are proud that AQS chose us as its supplier of the electric/hybrid propulsion system, states Eirik Nesse.
The vessel is planned to be delivered next summer from the yard.
The scope of supply
Dual side DC power grid (switchboards), with drives for the propulsion motors, pumps and side thrusters, and generator sets.

2 x 374 kW electric machines for the propulsion thrusters. Dual battery system of total 1156 kWh from Lithium Systems.

Shore power (400 VAC and 230 VAC) connection for charging

uGrid converters and trafo for the hotel load switchboards.

BOS Power MOVEe redundant power and energy control system (PEMS) including bridge displays and local displays in the machine room.

Manoeuvre system (propulsion control)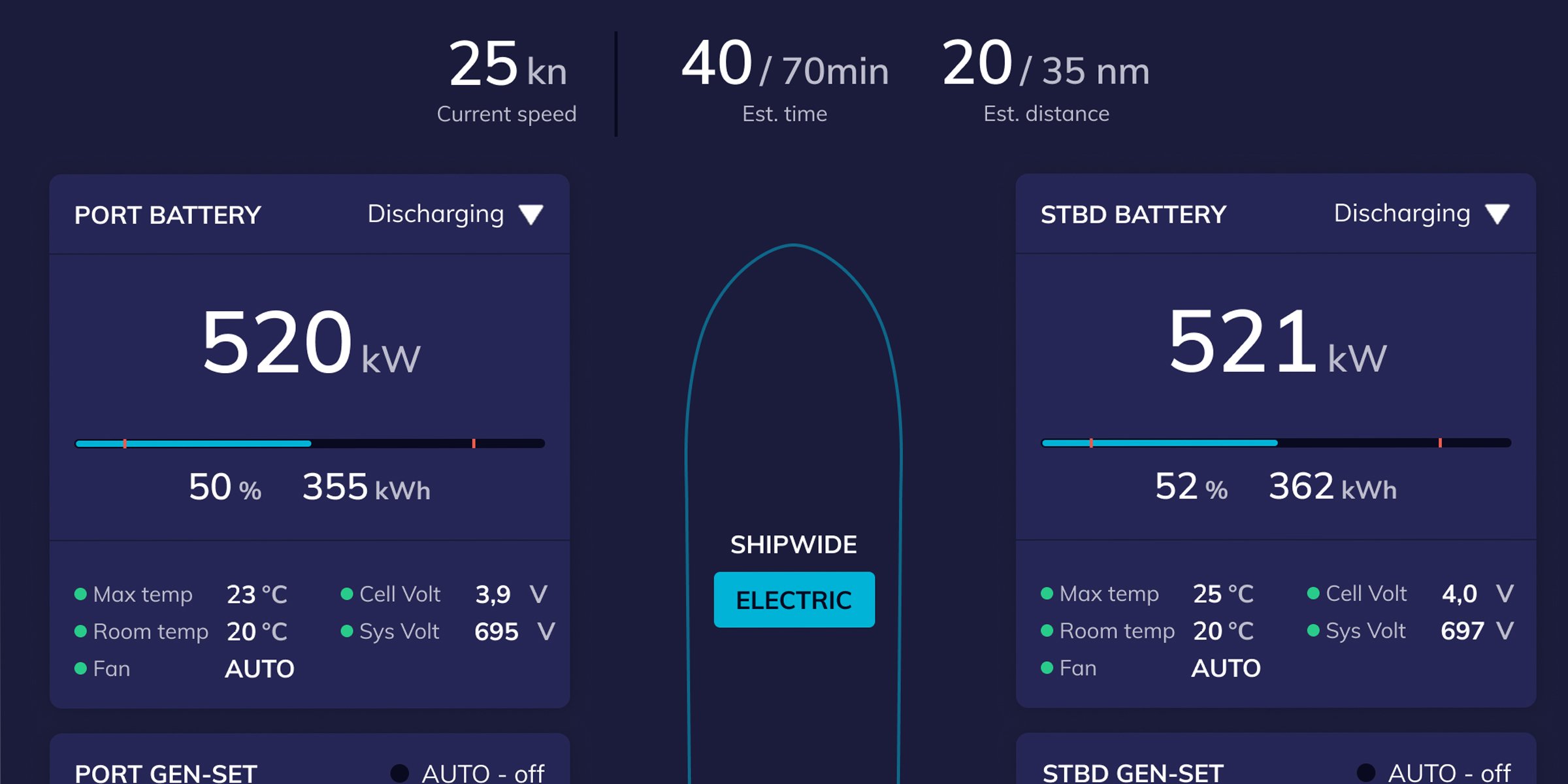 For more information, contact:
Eirik Nesse, Director Marine Propulsion, BOS Power Solutions
Tel. +47 958 23 635
Kristian Hjertvik, Head of Market and Technology, AQS
Tel. +47 996 42 435
kristian.hjertvik@aqs.no
About AQS
AQS is one of Norway's largest marine entrepreneurs specialized in aquafarming and perform all types of service- and diving tasks. With 19 service vessels and 160 employees working along the Norwegian coastline, AQS has great capacity and competence to meet various requirements. AQS AS is in Rørvik, Flatanger and Alta, and a part of AQS Holding.
About BOS Power
BOS Power is part of the Bertel O. Steen Group in Norway and operates in 7 locations in the Nordic region headquartered in Bergen. The company has 140 employees and had a turnover of approximately NOK 550 million in 2021. The company delivers innovative power and energy solutions for various applications and market segments across the Nordic region.