Are you curious about the propulsion technologies of tomorrow? Then stop by our stand C03:18b at Nor-Shipping! We're excited to showcase our hybrid and fully electric propulsion systems as well as our unique CCP system.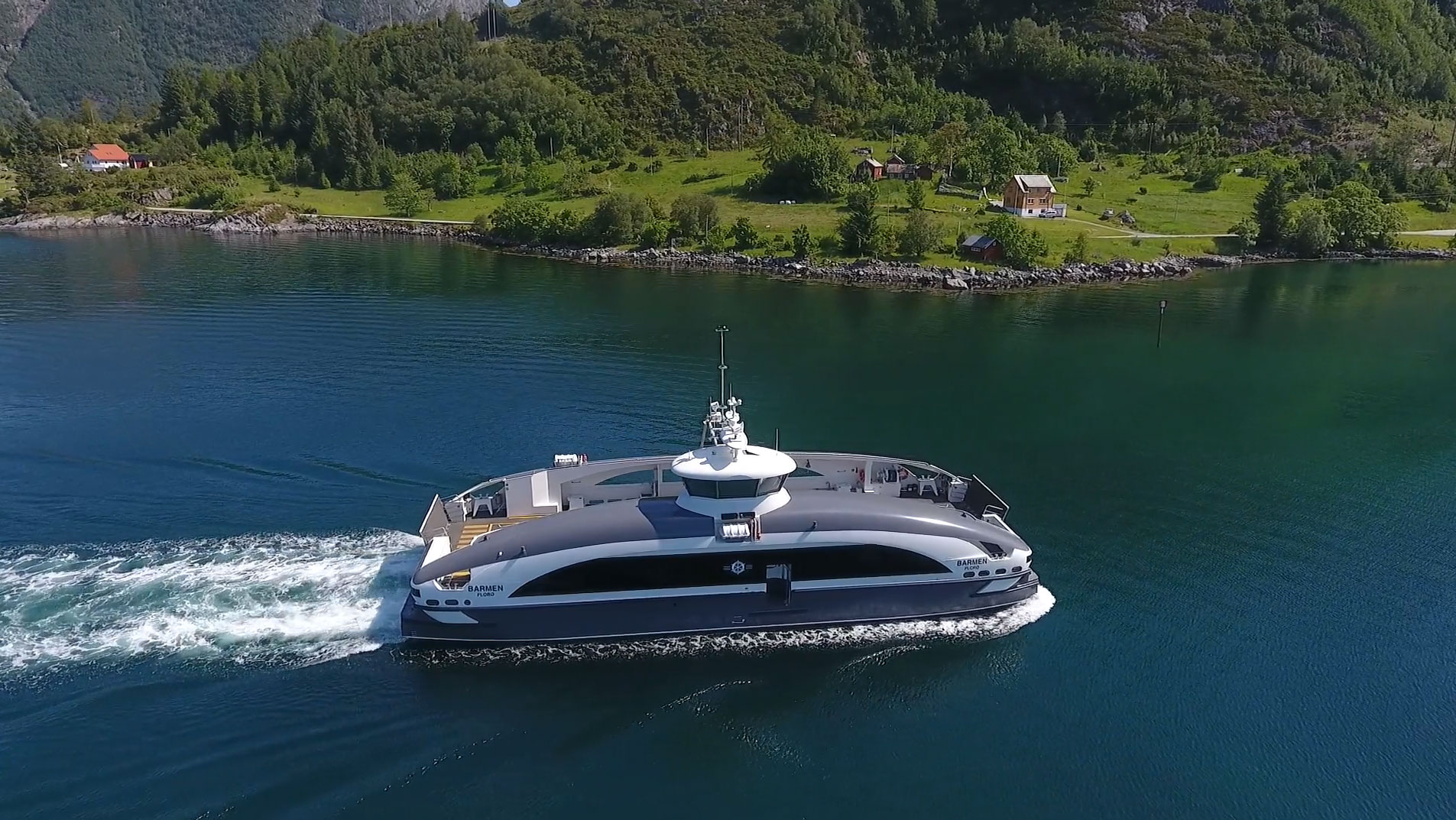 Optimised propulsion systems from bridge to propeller: Discover How to Navigate to Net Zero
The shipping industry demands innovative and eco-friendly solutions that meet the current environmental requirements as well as the future, more strict regulations.

With focus on sustainability, quality and reliability, BOS Power and Servogear provide integrated propulsion systems from bridge to propeller for the green shift within the maritime industry. We help you optimize your vessels' operational performance, minimizing energy consumption and operating costs with propulsion systems designed for your needs.

Whether you're looking to reduce your environmental footprint or improve your energy efficiency, we can help you find the perfect solution.

At Nor-Shipping 2023, you will have the opportunity to see our unique technologies in person. You willl be able to get a hands-on look at how they work and how they can benefit your operations.
1. Hybrid and Zero Emission Propulsion: Reducing harmful emissions from vessel operations
As the maritime industry moves towards more sustainable operations, our electric propulsion solutions help ensure that you stay ahead of the curve and continue to meet the changing demands.
Using electric power for propulsion in combination with onboard energy storage systems enables you to use renewable electric energy in maritime operation.
Our electric and hybrid power systems are tailored to the various propulsion systems' requirements taking into consideration both the vessels' operations and the physical weight and space constraints. As such, you can tailor your solution to fit your operational profile.
Benefits include:
Reduced CO2 emissions
Reduced levels of noise and vibrations
Energy efficient
2. IMO Tier III solutions: Reduce NOx emissions with SCR aftertreatment system
Operating within Emission Controlled Areas (ECA) requires IMO Tier III certified diesel engines that reduce exhaust gas emissions to air. Our mtu marine engines S2000 and S4000 including a SCR (Selective Catalytic Reduction) solution certified to meet IMO III emissions regulations, maintain reliability of your engines and the safety of your vessel and crew.
As installation space is always restricted in the engine room, the inhouse developed airless SCR system designed for the mtu S4000 engine is compact and maintenance friendly. Ammonia slip is prevented under all operating conditions by a closed loop regulated control system. Besides the NOx emissions related features, our SCR system also reduces noise. SCR - the ideal solution for the marine world.
BOS Power S2000 M72 IMO Tier III offers an excellent power-to-weight ratio, with a flexible SCR arrangement allowing for best utilisation of space. The IMO Tier III system fits various applications such as fast ferries, crew transfer vessels (CTV), Search and Rescue vessels (SAR) and patrol vessels.
3. Green methanol for marine engines: Climate-neutral energy transformation
Green methanol has the potential to shape the energy transition in marine propulsion systems. E-methanol is a CO2-neutral fuel due to its production using renewable energy and biogenic carbon. The energy density of this fuel is high compared to other sustainable fuels, and its liquid state makes fuel logistics easy, with transport and storage in liquid form at atmospheric pressure and ambient temperatures.
The development of the proven mtu series engines for use with sustainable fuels is set to revolutionize the internal combustion engines and will enable climate-neutral operation in the most challenging applications.


4. Servogear EcoFlow Propulsor: propulsion efficiency beyond belief
Servogear EcoFlow Propulsor is a unique Controllable Pitch Propeller (CPP), a key system for improving energy efficiency.
The variable pitch propeller system is more efficient than any other known propulsion concept available for high-speed vessels operating in the range 20 – 50 knots. This results in reduced fuel consumption, emissions, and operating costs.

Ensuring high efficiency is especially crucial when powering vessels with battery systems for low and zero-emission operations. With more efficient propulsion systems and hull designs, you can achieve higher speed, saving on both weight and investment cost.
Benefits include:
Reduced NOx and CO2 emissions
Improved fuel or energy costs
Reduced levels of noise and vibrations
A unique combination of high speed, superb acceleration and ample bollard pull
Meet the future of vessel propulsion at Nor-Shipping 2023 with BOS Power
Visit us at our stand C03:18b and experience our hybrid and zero emissions propulsion systems as well as our unique controllable pitch. With these technologies, you can ensure that you stay ahead of the curve and meet the demands of tomorrow.

In addition to the live operation units, our knowledgeable staff from BOS Power, Servogear and Rolls Royce Solutions will be available at the stand to answer any questions you may have and provide guidance on how to navigate to net zero.